Published fiction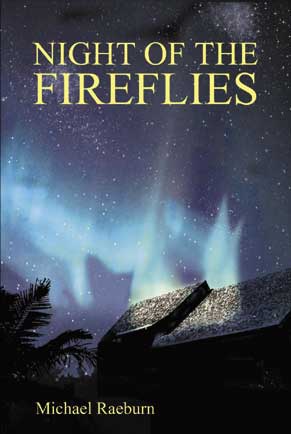 NIGHT OF THE FIREFLIES
Published July 2006
David Philip: Publishers information
In a story full of twists and turns, Night of the Fireflies follows in the great tradition of African culture in which real and unreal are merely two sides of the same coin. More info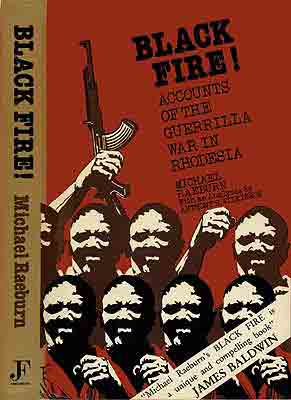 BLACK FIRE!
American title - WE ARE EVERYWHERE
Random House (USA), J. Friedmann (UK); Mambo Press (Africa) ZPH (Africa)
Introduction by JAMES BALDWIN
Five interconnecting stories set within the dramatic conflict in Southern Africa.
Selection of reviews:-
"Like Truman Capote's 'In Cold Blood' " Weekend Australia
"Remarkable. Mr Raeburn knows well what he is talking about" Guardian, UK
"Lucid, moving, exciting" New Statesman, UK
"This salutary book" Tribune
"Morbidly fascinating work" Undercurrents, UK
"Colour, depth and dramatic content... A book that recalls the scents of the countryside and the personality of the people" Labour Weekly
"Narrative power of the finest fiction. The characters come most vividly off the page" West Africa Magazine
"Brilliantly told" Sunday Nation, Kenya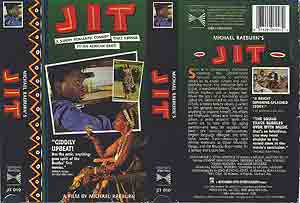 JIT
PUBLICATI0N : Kaleidoscope (Europe) Anvil (Africa)
DISTRIBUTION : Heinemann (Africa) Crown (UK)
Love brings a man into conflict with a mafia and the spirit of his ancestors.
Selection of reviews:-
"JIT, the movie, broke box office records in this country, and likewise JIT the novel could break records in the publishing world." Sunday Mail, Zimbabwe
"A wry, humour fable on the evolving nature of modern urban youth, written with street chatter fluidity - highly energetic and informal like an oral tale" TI